You already know that Theology is for Everyone produces solid biblical and doctrinal teaching through videos, articles, and books, but did you know that the same high-quality teaching is available in person as well?
"Theology on the road" allows you to bring Dr. Daniel Goepfrich to your church, school, or organization. Daniel can teach your group in a one-day seminar or a multi-day conference or lecture series. With more than 25 years of pastoral and church leadership experience, he is also available to meet with your church leadership for leadership training or to think through specific issues your church is facing.
Click any of the topics below for more information or have Daniel create a presentation for a specific topic of your choice, then schedule a time to discuss and plan it or contact us to schedule your event.
---
Upcoming "On the Road" events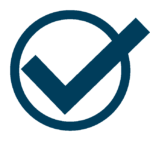 Feb – Mar 2023
Word of Life Philippines Bible Institute (Laguna, Philippines)
Post-Exilic Prophets; Issues in Charismatic Theology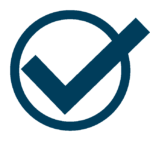 April 2023
Word of Life Hungary Bible Institute (Toalmas, Hungary)
Daniel and Revelation
September 2023
Word of Life Africa Bible Institute (Kitende, Uganda)
Book of Matthew
October 2023
Idaville First Church of God, Idaville, Indiana
Biblical Discipleship Conference
February 2024
Word of Life Hungary Bible Institute (Calauan, Laguna, Philippines)
Hermeneutics, Books of Job and 1 Peter, Current Theological Issues
April 2024
Word of Life Hungary Bible Institute (Toalmas, Hungary)
Daniel and Revelation
May 2024
Christ Community Church, Ocala, Florida
Bible Conference
---
Book Studies
Doctrinal Studies
Christian Living / Spiritual Growth
Church Leadership
Schedule a time to discuss your upcoming event